We measure dimensions of cognition using tests that quantify athletic performance.
Cognitive profiles are the new competitive edge.
BodhiSport helps athletes and teams identify and understand sport and position-specific cognitive talent, giving our clients a serious competitive advantage in a complex and cutthroat market.
Cognition includes many kinds of information processing and performance — from recognizing faces to solving puzzles to throwing darts — and nobody is good or bad at everything. People are cognitively complex, with cognitive profiles that vary across different dimensions. We measure cognitive dimensions using scientifically validated tests that can help quantify, explain, and predict athletic ability and performance.
For example, in football, both offense and defense attempt to quickly interpret the opposition's scheme before the ball is snapped. Then, during a play, both sides make speeded real-time decisions to respond to the opposition. Individually, players on both teams are using cognitive abilities to rocket (or plod) through decision trees on what they should do next, and those cognitive abilities they're using can be quantified and explained.
Decision-making is just one relevant cognitive ability. We measure the full range of cognitive abilities that help determine successful preparation and execution at every position, in every moment.
BodhiSport has something to offer every athlete and every team. If you are interested in learning more, please contact us. We are happy to answer all of your questions.
Powered by BodhiSport
Use our suite of cognitive tests backed by 100+ years of research, and proprietary insight to discover and develop the best athletes for every position in every sport.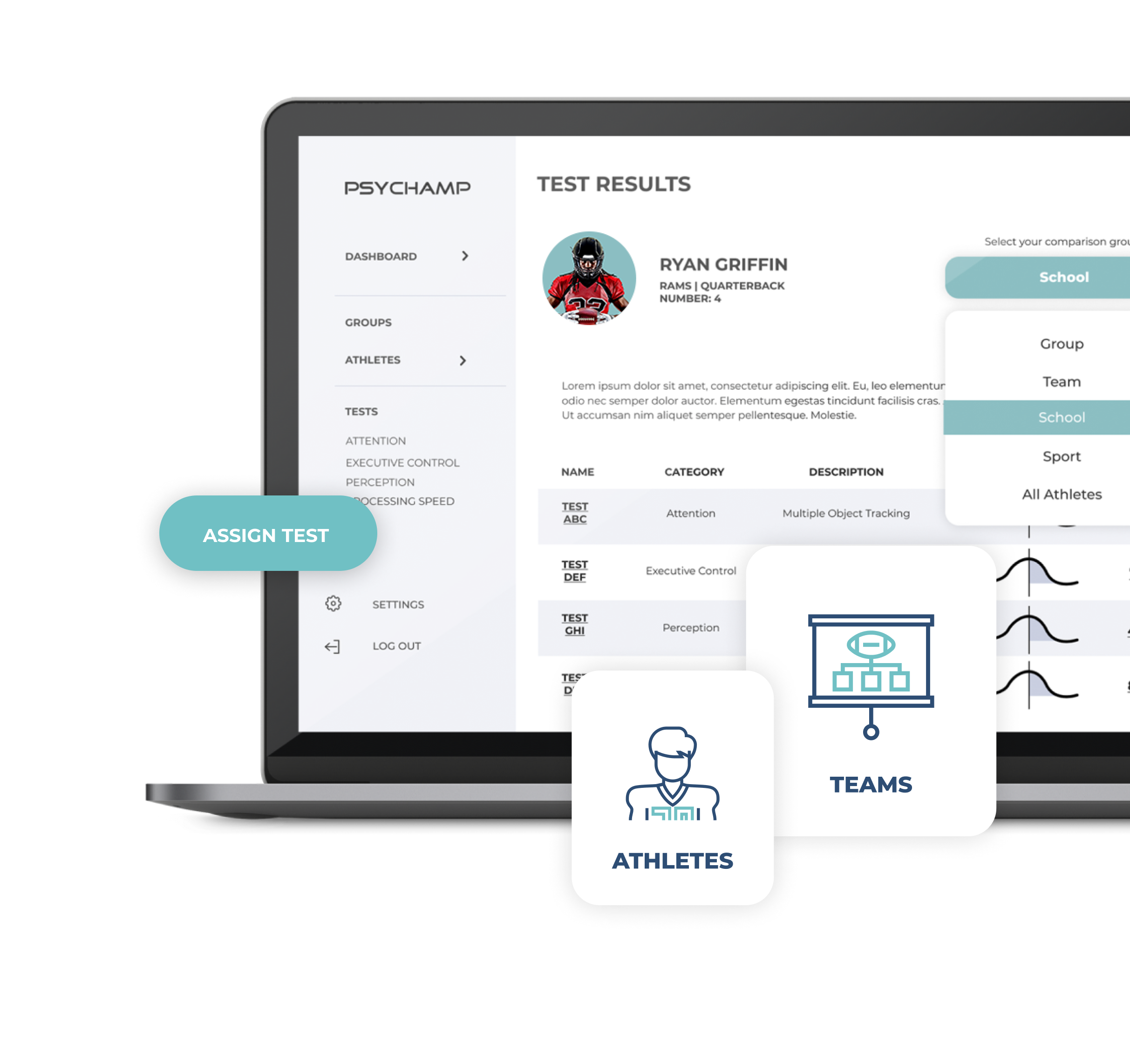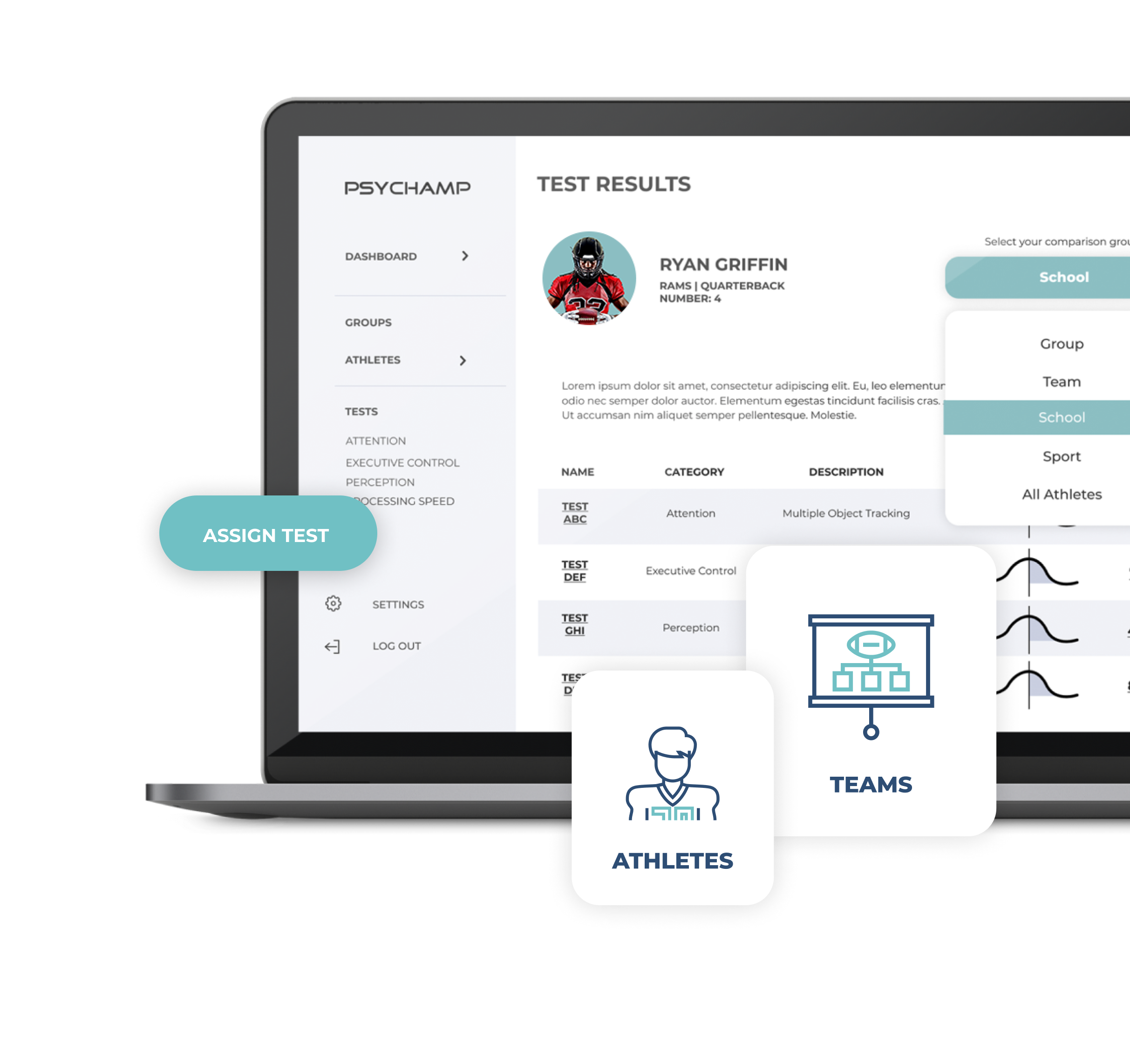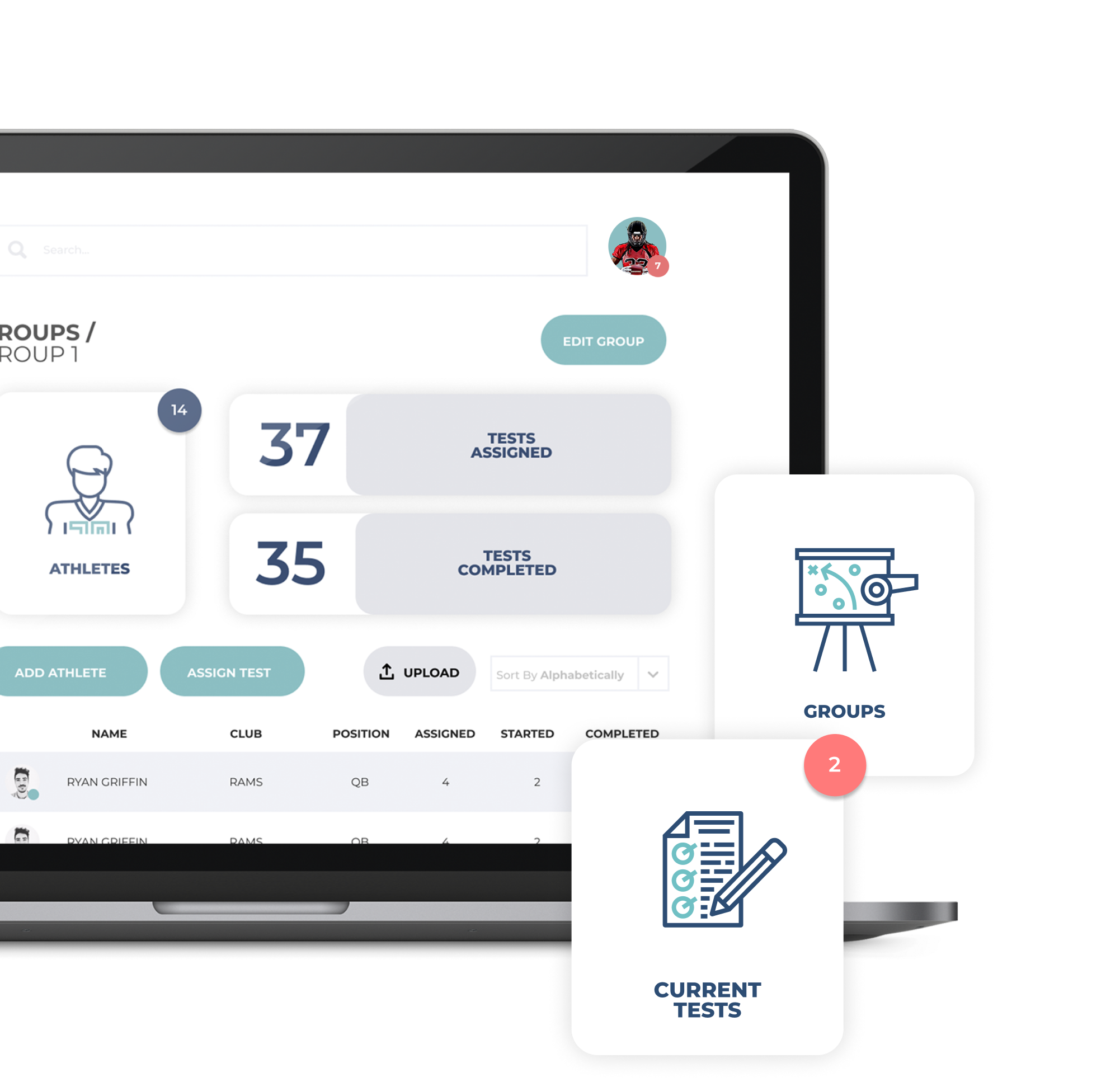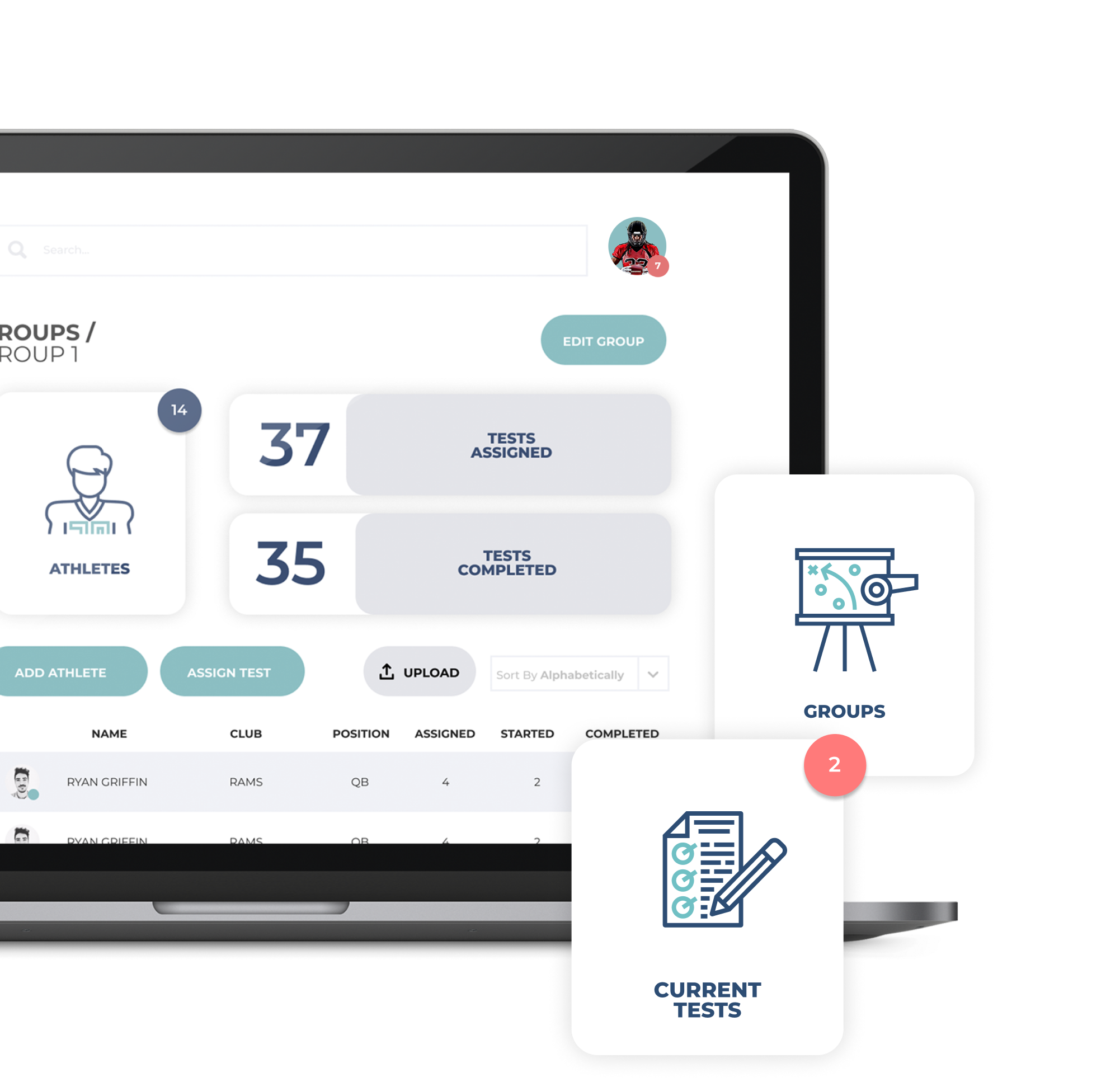 Create cognitive profiles for individual athletes to gain insight into their strengths and weaknesses and coach them better.
Compare performance and cognitive abilities across athletes and teams to understand which specific abilities make your top performers great.
Make better roster decisions by assessing a player's match to Cognitive Profiles of Strength for each position.
Create your own comparison groups to see how your current athletes compare to each other, other teams, and past rosters.
A detailed cognitive profile allows an athlete to understand their strengths and weaknesses, and allows athletes to be pro-active in training and in communicating their abilities to their teammates, coaches and scouts.
Coaches can utilize identified cognitive strengths to optimize strategy such as play-calling, and a given player's responsibilities on the field.
Scouts can determine how well a candidate fits into a team's scheme and the positional demands, such as offense or defense.
Founders
Ben Barnett
President & CEO
As a longtime coach, Ben has spent decades assessing athletic talent. In 2018 he called one of his oldest friends, Justin Junge, to discuss using visual cognitive tests to help quantify athletic performance. This phone call was the catalyst for the BodhiMetrics family of companies, as the conversation immediately spread to individual, education, and workplace applications for cognitive testing. Ben now lives and works in Philadelphia, PA, where BodhiMetrics is headquartered. His dog, a border collie named Bodhi, is the inspiration for the company name, and is a very good boy.
Justin Junge
Chief Science Officer
Justin is responsible for designing and developing all tests in the BodhiMetrics family of companies. Justin graduated from Harvard with a degree in Psychology (2003), and completed his Ph.D. in Psychology at Yale (2008). He currently teaches Statistics, Research Methods, Cyborg Psychology, Computational Modeling of Psychological Function, Cognitive Psychology and a variety of other courses.
Contact Us
Have questions? Or want more information?
Please fill out the form below and we will be in touch.